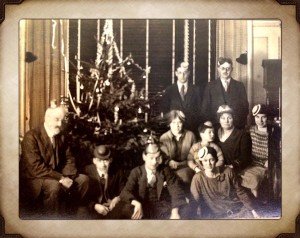 Dobson and Hodge were two Army Officers who served together in the trenches in the First World War. Wilfred Dobson started his career with Ocean Insurance Company and initially specialised in marine and shipbuilding insurances. He was known by his clients as Captain Dobson. His partner Hodge had an accountancy background and joined him in 1920 to form Dobson and Hodge Insurance Brokers. After only a few years Hodge tragically died of a lung disease resulting from war service.
Dobson carried on alone and within a few years acquired F J Forth and Company Insurance Brokers who were founded back in the 1890's and so the merged practice goes back over 100 years. During the Second World War Wilfred Dobson was called to the colours once again becoming a Major in the Intelligence Corps and for 6 years the business was left in the safe hands of his loyal staff. After the death of Wilfred Dobson the Company became Limited, acquiring along the way Walker Moat & Co Insurance Brokers in Retford.
In 1972 Andrew Goffin became the third generation of ownership and was joined by Tim Austin in 1982. Both are Chartered Insurance Practitioners and Past Presidents of the Chartered Insurance Institute of Doncaster. The Company expanded with the acquisition of Anston Commercial Insurance Brokers, J H Pickup Insurance Agency, Thomas Warren Financial Services, Miller Dutton and G Morrey Ltd.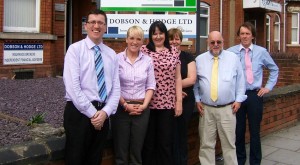 Today, the Company provides expert advice to individuals and businesses through three divisions: Personal Lines, Commercial and Financial Services.
As Dobson and Hodge Limited approaches its centenary the Company will have been providing insurance and investment expertise in three seperate Centuries and this is an achievement for which we are justifiably proud. We continue to invest in people and technology in order to provide the high level of service our loyal customers have come to expect.
---
Contact us for further information…
BIBA Member Leading The Way